About Us
How do you learn about neurofeedback?
How do you find a neurofeedback provider?
How do you wade through so much information on the web?
AboutNeurofeedback's Mission and Goals
AboutNeurofeedback is dedicated to providing solid, reliable, unbiased information. It can be challenging to sort through information and conflicting claims, and then to judge what's accurate and what's not. We strive to increase awareness of neurofeedback by making it more understandable and accessible. Our goal is to be the Internet's top information site for neurofeedback.
Part of fulfilling that goal is offering simple and clear explanations of this complex topic for consumers and clinicians alike. We have an ever-growing FAQs section that answers numerous questions, including some important questions people may not know to ask. We'll continue to add to the site as we make new videos, develop new content, and learn about published research discussing neurofeedback's effects on various conditions, symptoms, and disorders.
Our Neurofeedback Provider List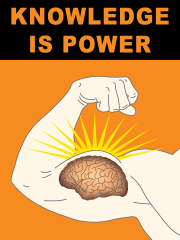 Another segment of our goal is to feature a central list of qualified neurofeedback providers in an easy-to-use format. After searching ourselves, we know that finding a clinician isn't always easy. Other providers lists are segregated by professional organizational membership or the software and equipment used by practitioners.
By offering a central location for all provider listings, regardless of what software or systems they use or what organizations they're a part of, we hope to enable easier access for potential neurofeedback clients to find clinicians near them.
For Clinicians
Lastly, as the site develops further, we plan to present additional resources to help clinicians with their practices so they can even better serve their clients and patients. We've rolled out our Monthly Content Package for neurofeedback practitioners and have several more features planned to give clinicians more useful tools to help their clients and their business. These tools and services are all benefits offered to the members of our Provider List.
Who's Behind AboutNeurofeedback?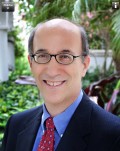 AboutNeurofeedback was originally started in 2006 by Mike Cohen of the Center for Brain Training, a highly-skilled and dedicated provider who runs a successful practice, teaches neurofeedback courses, and offers consulting services to clinicians as well as consumers. He was frustrated with how difficult it was at the time to find good information on the Internet and felt some questions weren't being addressed that should be.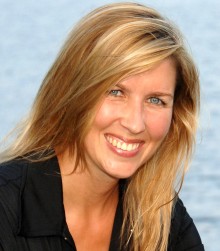 In April 2012, AboutNeurofeedback was taken over by me, Ange Love. I worked with Mike as an independent contractor for several years managing his website, doing a bulk of his writing and editing, and creating videos for him and other businesses. I've been writing about health and mental health for over 20 years and also had a practice in an adjunct, mental health profession when I lived in the United States.
In addition to writing, editing, web, and video skills, I was a neurofeedback client for several years, have researched it extensively in my years working for Mike, and have taken several courses in neurofeedback. I also had an EEGer system I used both on myself and to help friends and direct acquaintances and referrals.
AboutNeurofeedback also has an assistant, Vanessa, to help with the administrative tasks associated with the site. She's the mastermind behind some of our videos and edits parts of the Monthly Content Package offered to clinicians. Mike still offers advice when I have questions but is no longer involved in any of its day-to-day affairs or management.
Opinions Expressed on AboutNeurofeedback
The viewpoints stated on AboutNeurofeedback are an amalgam of the opinions of experts in the field and my own research. I don't have a neurofeedback practice, nor do I work for any neurofeedback equipment or software companies. We offer an objective site dedicated to helping clinicians, their clients, and potential clients.
Please contact us with any feedback about features you would like to see, new research we may have missed, things we're doing right, and any ideas to improve the site. Thank you.
Keep In Touch

Clinician Testimonials

"We get good quality traffic from your site. Well done." -- J.R.


"AboutNeurofeedback is a valuable resource and has provided me a number of consultations." -- M.C.